The Polar Express Train Ride South Devon
Step into a winter wonderland of enchantment as The Polar Express Train Ride comes to South Devon this Christmas. Inspired by the classic children's book THE POLAR EXPRESS™ written and illustrated by Chris Van Allsburg and beloved movie this immersive experience promises to whisk you away on a magical journey full of holiday cheer and cherished memories. Climb aboard The Polar Express Train Ride South Devon and prepare to relive the heart-warming tale of the young boy who embarks on a thrilling adventure to the North Pole on Christmas Eve.
The Journey Begins: A Festive Atmosphere on board The Polar Express South Devon
As you approach the station at South Devon Railway, you'll immediately be engulfed by the joyful atmosphere of the holiday season. Adorned with twinkling lights, and Christmas decorations, the station sets the perfect stage for the magical journey you're about to embark on. The excitement is palpable as families and friends gather, dressed in their cosiest pyjamas, just like the characters from The Polar Express!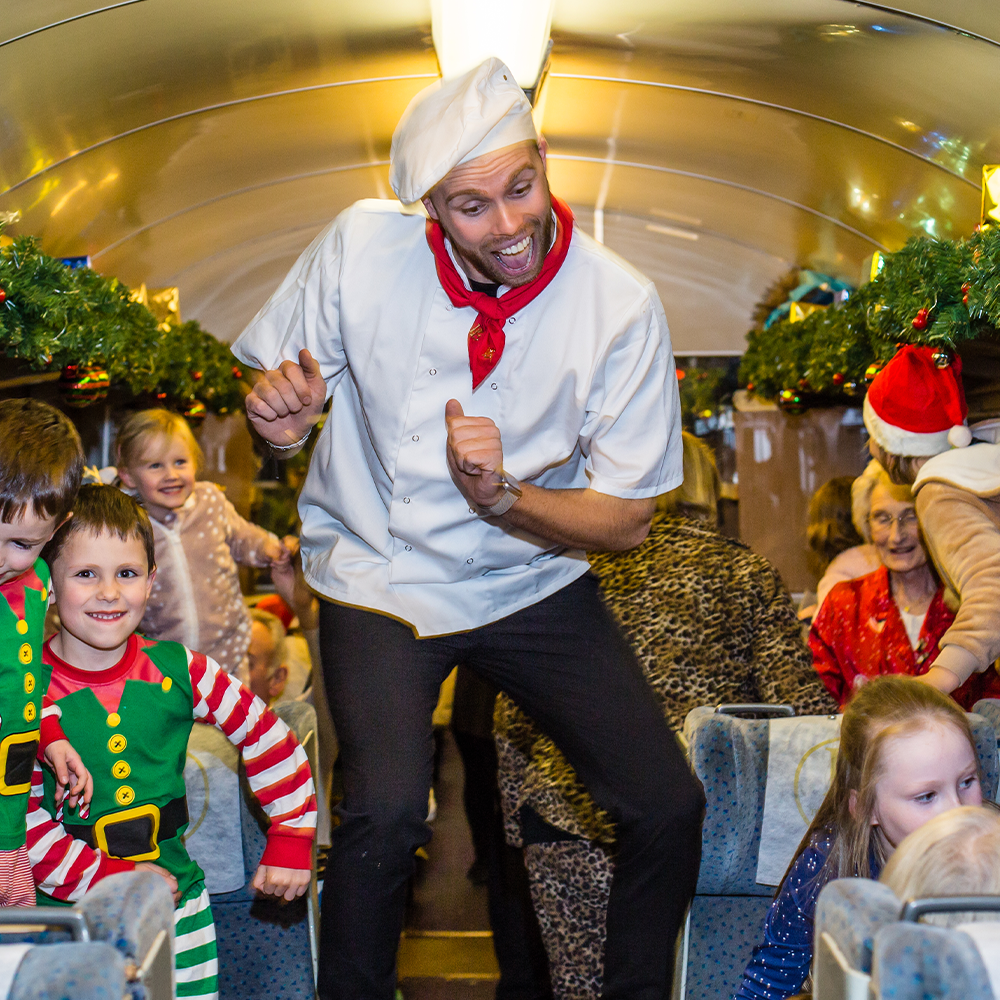 On board The Polar Express South Devon
On board the train you'll be transported to the story's setting as if you've stepped right into the pages of the popular Christmas tale The Polar Express. The train is meticulously decorated to fully immerse you in the magical story, complete golden tickets, and hot chocolate served by cheerful dancing chefs. The enchanting storytelling along the way will fill your heart with holiday joy.
Meet all your favourite characters
Throughout the journey, you'll encounter a delightful cast of characters, including the conductor who will clip your special golden tickets, the mysterious hobo that will question your true beliefs in Christmas and the dancing chefs who will serve you their special hot chocolate. Each character plays a pivotal role in bringing the magical tale of The Polar Express to life, interacting with passengers and re-enacting memorable moments from the classic story. Prepare to be charmed by their performances and join in all the fun!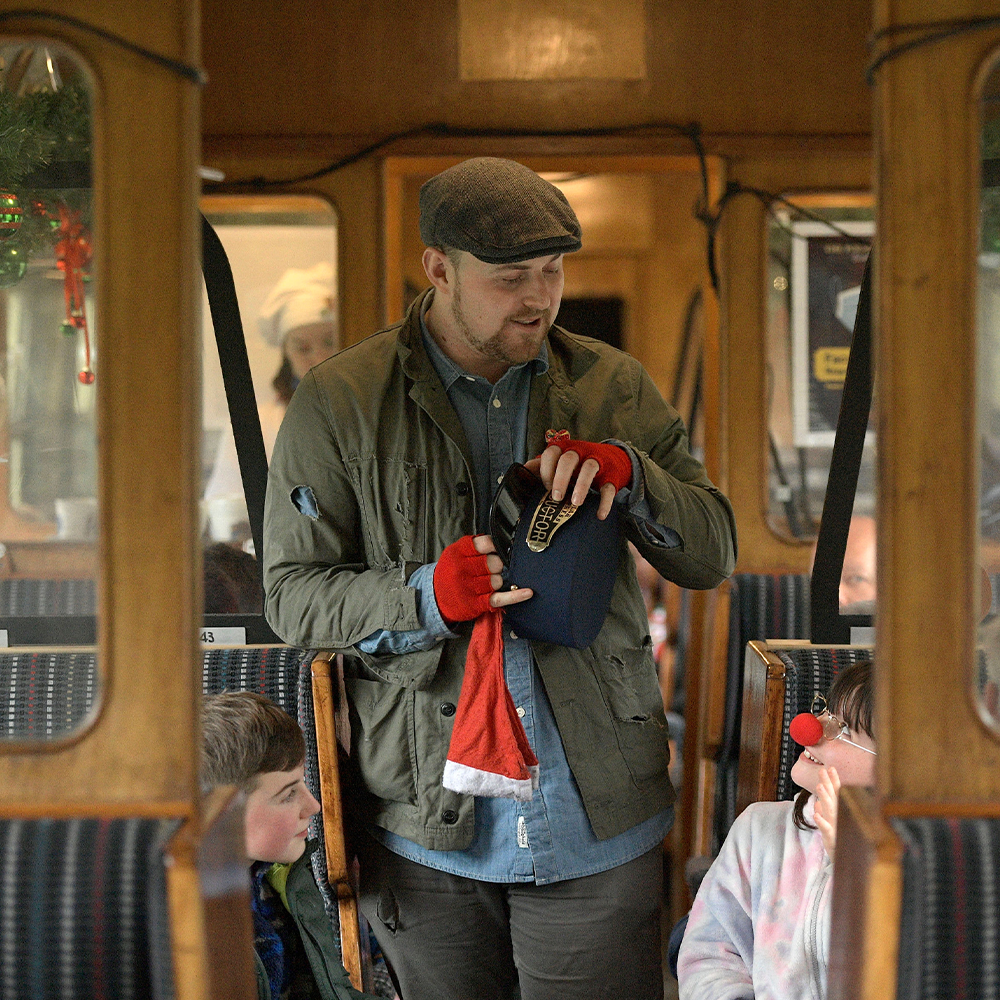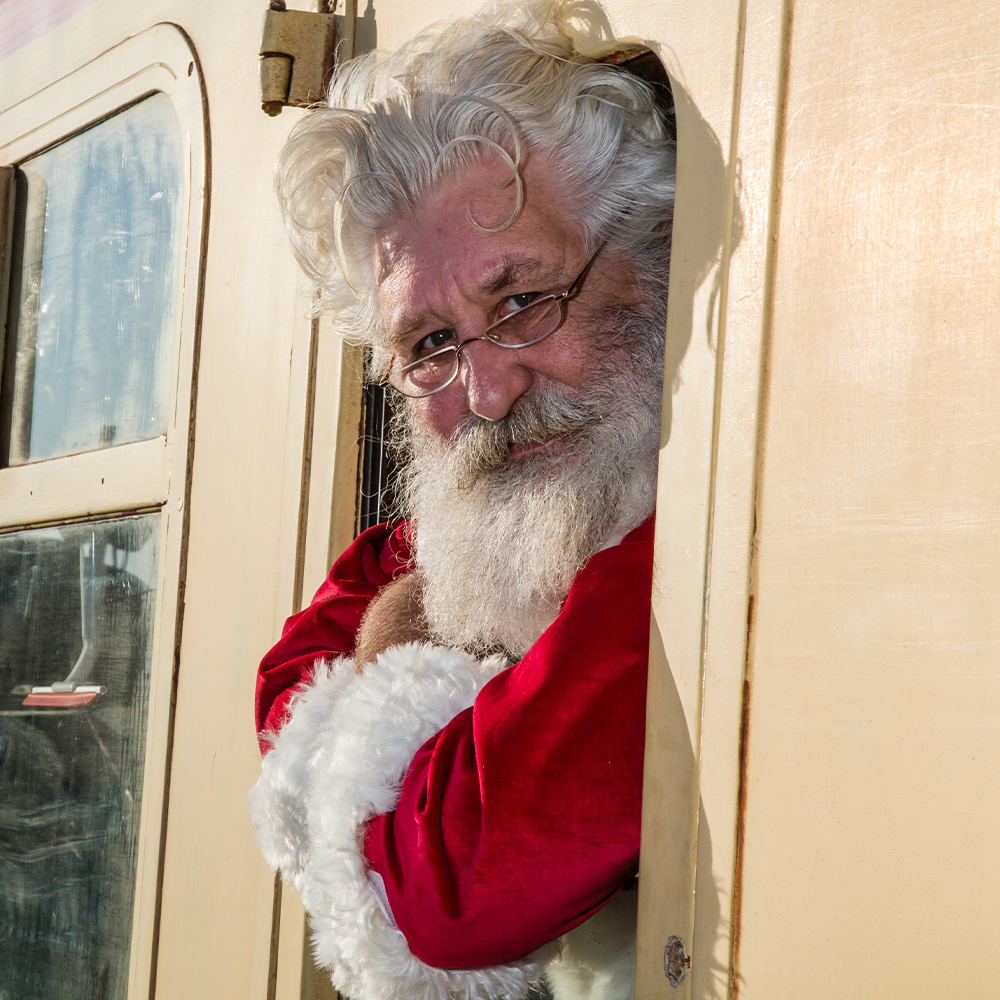 The First Gift of Christmas on board The Polar Express Train Ride South Devon
During your journey on board The Polar Express Train Ride South Devon this Christmas, Santa himself will join you on board the train and hand out the very special first gift of Christmas, a silver bell from his very own sleigh, but make sure there's no holes in your pockets!
The Spirit of Giving
During your time on board The Polar Express Train Ride South Devon why not pick up one of our delightful souvenirs and keepsakes to commemorate this magical journey. From your very own copy of the classic book, to an adorable cuddly plush toy, these treasures will remind you of the cherished memories made on this special trip for years to come.
After travelling with us on board The Polar Express Train Ride Devon why not extend your stay by checking out the best restaurants in South Devon?