THE POLAR EXPRESS Train Ride – Tickets
Polar Express Ticket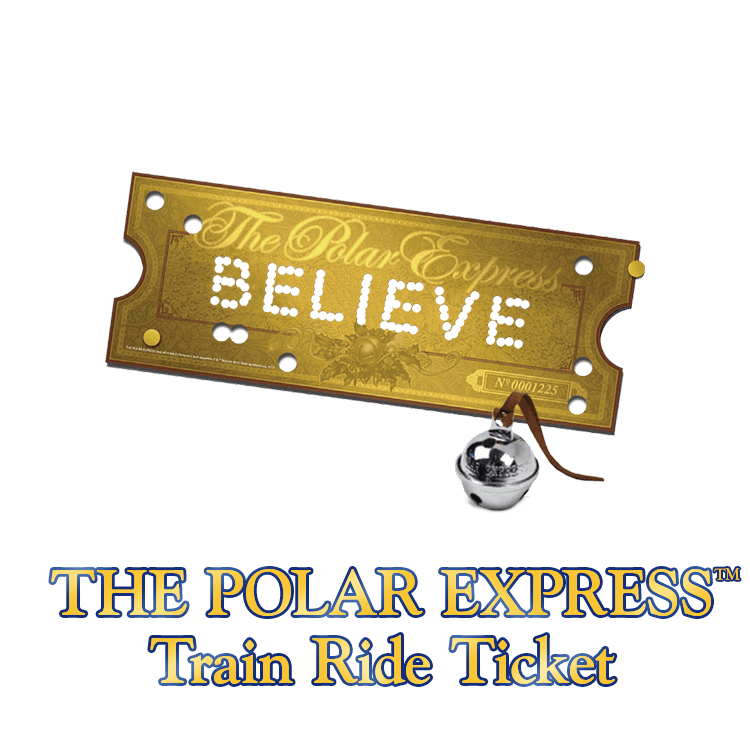 EVERYONE receives a Silver Sleigh Bell from Santa – the first gift of Christmas.
All our Ticket holders receive a freshly baked cookie and hot chocolate.
Babies under 2 travelling on a lap only receive a Silver Sleigh Bell. A ticket does not determine the style, age or seating in a carriage. The layout of the carriages also may differ. All carriages are from heritage stock and no two carriages are likely to be the same.
Check Pricing and Availability